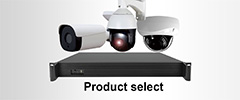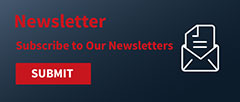 Smart NVR36CH GSA-36NVR-M1
FEATURES
• Support 36ch full 4k video real-time access, 1.5U NVR, 4 SATA ports.
• Support H.265/H.264 stream, embedded Linux operating system.
• Support video playback, remote monitoring and backup.
• Support preview and playback with 12 times electronic amplification.
• Standard ONVIF, RTSP, GB28181 protocol.
• Support DDNS, EMAIL, UPNP, NTP, etc.
• Support Web, mobile monitoring, PC client,CMS software.
• Support P2P.
• Support RAID0, RAID1, RAID5, RAID6 and RAID10.
• Support channel grouping, preview cycle.
• Support NVRsmart analysis (Target count, Item detection, Area
detection, Virtual cordon, Scene transformation).
synchrSupportnous16chplayback1080p.video synchronous playback and multi channel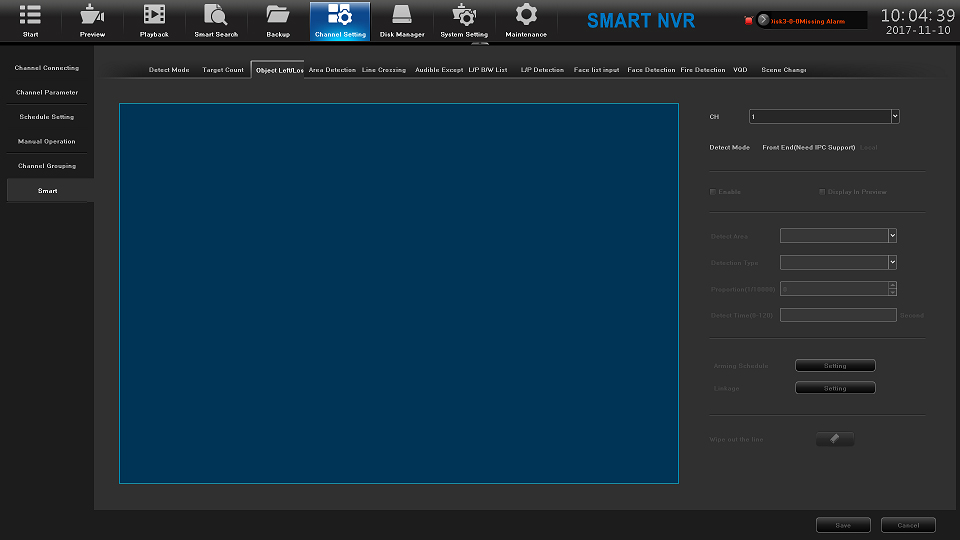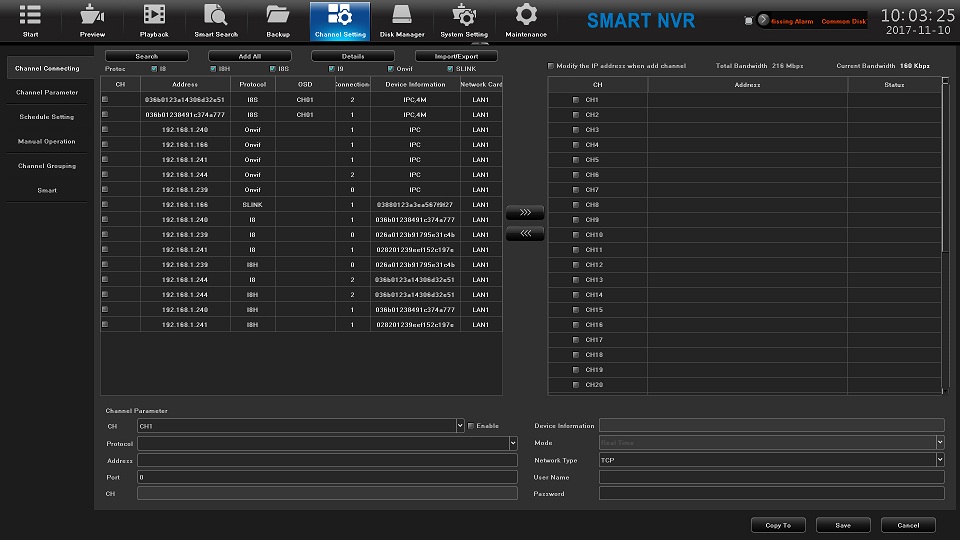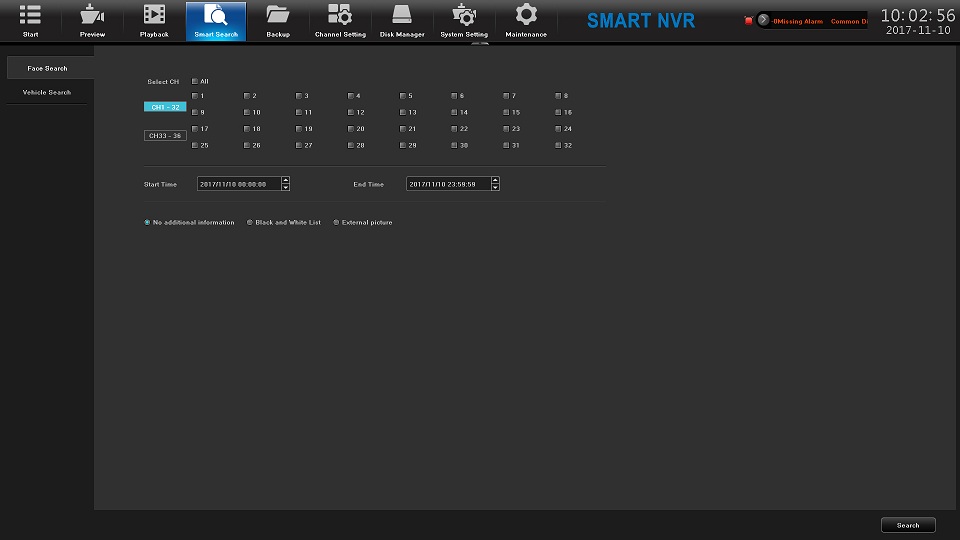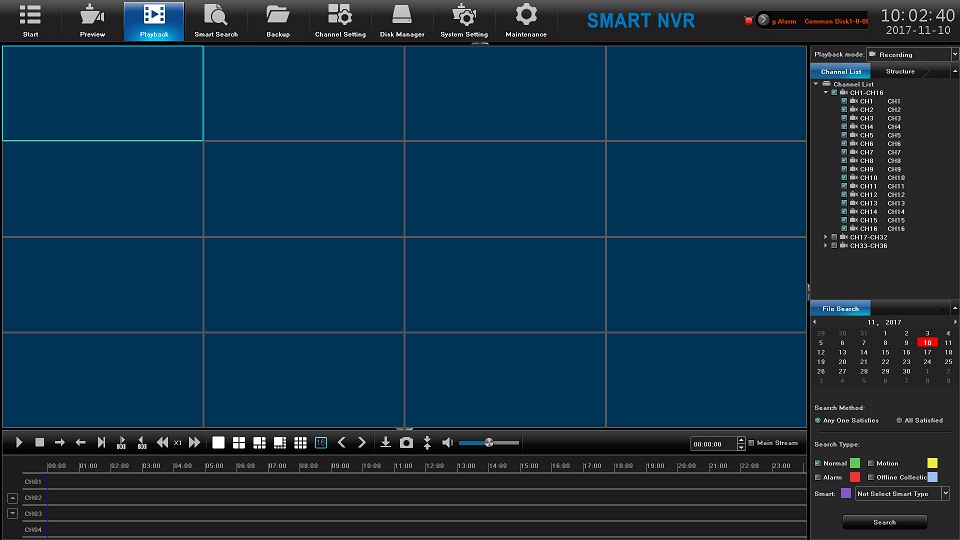 System

Operating System

Embedded Linux operating system

Video

Network video

36ch 4K/5MP/3MP/1080p/960p/720p input

Network video

VGA/HDMI, 3840×2160@30HZ,1920×1080@60HZ,1280×1024@60HZ

Video bit rate

16-8000Kbps

Image preview

1/4/6/8/9/16/25/36 channel

Video compression

H.265/H.264/MJPEG

Capture mode

Schedule/Manual, JPEG format

Audio

Audio

1ch audio input and 1ch output

Audio compression

G.711A

Storage

HDD port

4 SATA ports

Raid mode

Raid0, Raid1, Raid5, Raid6, Raid10

Capacity

Support 8TB HDD

Alarm

Motion detection

Support image set to 396 (22*18) detection areas, multistage sensitivity

Smart detection

Motion detection, video miss, video occlusion, occlusion alarm

Alarm

4ch input, 1ch output

Network management

Network protocol

TCP/IP,HTTP,DDNS,SMTP(SSL),DHCP,PPPOE,UPNP,NTP

Compliance

ONVIF, RTSP, Slink

Remote application

WEB(IE, Chrome, Firefox, Safiri), IOS, Android Mobile monitor

Smart analysis

Target count, Item detection, Area detection, Virtual cordon, Scene

transformation

Video management

Record mode

Manual/Schedule record, Motion alarm record, Motion alarm Snap, link .down record

Resolution

36ch 4K/5MP/3MP/1080p/960p/720p

Broadband access

216Mbps

Record frame rate

1-30fps

Video query

Time, Date, Event, Channel, Exact Search (accurate to second)

Record storage path

Local, Network, NAS, IPSAN

Playback&Backup

Playback mode

Regular playback, instant replay, event playback, external file playback

Playback capability

4ch 4K/5MP

9ch 3MP

16ch 1080p/960p/720p

Playback operations

Play, Stop, Rewind, Next File, Previous File, Next Camera, Previous Camera,

Fast play, Slow play, Single frame, Backup, Screenshot, Full screen selection

Backup mode

Removable HDD, USB flash disk, Network backup

External ports

Network port

1 RJ45 Ports (100M/1000M Ethernet port )

USB port

2PCS 2.0 USB port, 1PCS 3.0 USB port

RS485 port

Support

General

Power supply

DC12V/6A

Power consumption

35W (Without HDD)

Storage condition

-10°C ~ 55°C / 10﹪-90﹪RH

Dimensions

W430mm×D318mm×H66.5mm

5.5KG